"Let no one ever come to you without leaving better or happier."
Physiotherapists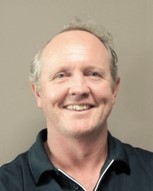 If you are looking for a physio who is great at explaining what your problem is, and what you need to do, then Pete is the person for you.
Pete grew up in Mullumbimby on the far north coast of NSW playing sport and surf lifesaving at the beach. In his day he represented NSW in basketball and was an awesome beach sprinter at SLSC carnivals. Having an industrial arts teacher as a father Pete grew up woodworking and learning to fix things around the home. Weekends were spent helping in the yard or exploring local National Parks by foot. This has given him a great practical approach to life which carries through to his work as a physio.  Now days Pete still loves to create furniture out of wood and stays active by spending time with his 3 boys.
Pete has been helping people as a physio for more than 20 years. Over this time he has gained further qualifications in adult learning and completed a Masters project that looked at how expert physios differ from novices. He loves to share his knowledge and experience by teaching undergraduate students and other practicing physiotherapists.
After spending many years working on the local rugby fields, Pete currently manages the injury management program for Edgeworth Eagles Football Club. He is qualified in dry needling and uses both manual therapy and exercise when treating. Of course there is always loads of education so you know what is going on! He is very approachable and will work with you to establish a treatment plan to get the best results in the shortest time. When you want the right advice, Pete's the man.
Qualifications:
Bachelor of Physiotherapy – The University of Queensland
Graduate Certificate in Health Science (Education) – The University of Sydney
Masters of Medical Science (Physiotherapy) – The University of Newcastle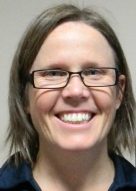 The person you see for a second opinion or when you just want to get it right the first time.
Jess has been working as a physio for more than 20 years and completed her post graduate training in Manual Therapy in 2003. Over the years she worked in the United Kingdom and various private practice before founding NU Moves Physiotherapy in 2004. Her experience spans acute sporting injuries to chronic pain however more recently Jess has specialised in treating people with neck pain by helping The University of Newcastle run clinical research in this area.
Jess originates from Young in country NSW and still has family living and working on an organic cattle farm there. Although she loves the country lifestyle Young is just a bit too far from the beach, making Newcastle the perfect mix. Jess spent her youth playing netball in the winter and swimming in the summer, representing the Region and competing at State throughout school.
Jess and Pete have 3 fantastic boys that keep them (very!) busy outside of work. This gives them great understanding of child development and insight into helping kids in the clinic. With their middle son playing for the Emerging Jets they understand the demands of youth football and are the best choice for parents needing the right treatment for their kid's injuries.
Outside of clinical work Jess is a member of the Australian Physiotherapy Council that accredits undergraduate physiotherapy programs across Australia. She has been involved in teaching physio students for many years at The University of Newcastle whilst also teaching a post-grad course in management of neck and back pain for practicing physiotherapists.
Jess is Pilates trained and loves to help her clients move better and reduce pain through manual therapy and exercise. She loves a challenge and works tirelessly on fixing those long-term chronic injuries or pains that just won't go away.
Qualifications:
Bachelor of Applied Science (Physiotherapy) – The University of Sydney
Masters of Musculskeletal Physiotherapy & Manual Therapy – The University of Western Australia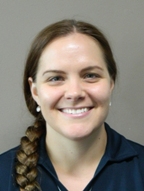 Do you want a physio who knows the latest research about absolutely everything? Come see Nikki so you know you're not wasting your time doing stuff you don't need.
Nikki's personal goal is to never stop learning. She was awarded titled membership with Musculoskeletal Physiotherapy Australia after completing her post graduate degree with Honours in 2015. Now with more than 5 years' experience as a physio Nikki constantly applies the latest research in her everyday physiotherapy practice and teaches the same to our clinical students.
Nikki grew up in Muswellbrook going to the local school before moving to Newcastle to start her career. As the saying goes 'you can take the girl out of the country, but you can never take the country out of the girl'. Nikki brings a fun, down to earth attitude to work that will brighten your day.
Before joining the experienced NU Moves team Nikki gained experience in post-operative orthopaedic rehabilitation, splinting / casting, and emergency injury management at John Hunter Hospital. She has developed a special interest in sports injuries and exercise rehabilitation and loves to see her patients moving well at whatever level of exercise they choose.
Nikki is a qualified Pilates instructor and makes her classes fun and challenging. She is the current physio for the Newcastle University Rugby Club which keeps her busy on the weekends taping, running the sidelines and managing injuries. She enjoys strength training in the gym and doing all things adventurous together with her husband Josh. Nikki's favourite quote is "lack of activity destroys the good condition of every human, while movement and methodical physical exercise saves and preserves it" – Plato.
Qualifications:
Bachelor of Physiotherapy with Honours – The University of Newcastle
Masters of Manual Therapy with Honours – The University of Western Australia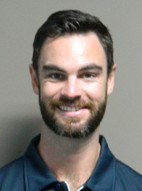 Andy is a local Newcastle Uni graduate with 1st class honours. He joins the NU Moves team in 2017 with a few years of working private physiotherapy practice. He has a range of clinical experience with sports injuries along with muscle and joint problems of the spine. Andrew uses a combination of exercise, manual therapy, massage and dry needling to get the best results for his clients. He also has plenty of on-field experience with football / soccer. Andrew was selected to join the NU Moves Physio team because of the perfect fit with values, skills and personality. His knowledge and skill along with bright & friendly personality will help all his clients feel better. His goal is to continue the learning journey towards clinical excellence.
Qualifications:
Bachelor of Physiotherapy with Honours – The University of Newcastle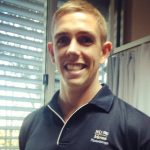 Josh Manvell was awarded the university medal from The University of Newcastle with a Bachelor of Physiotherapy and First Class Honours. He is currently studying a Bachelor of Medicine from UON. He teaches the Sports Medicine Australia Level 1 Trainers Course, along with Anatomy and Sports Taping courses to our physiotherapy students. He is exceptionally knowledgeable and thorough with his approach to clinic practice.
Josh is a physiotherapist for the University of Newcastle rugby union club and has developed extensive injury prevention and strength / conditioning programs over the past 4 years. He is continually collecting data on injured players and conducting injury related research in the sport of rugby.
Josh is a gym fanatic and plays almost any sport, especially baseball, cricket and soccer. Sports injury diagnosis and rehabilitation are Josh's strengths. The next goal on his lifelong learning journey is to become a sports physician / sports medicine specialist.
Josh is passionate about empowering clients to participate in the activities they enjoy. His philosophy will give you a new outlook on exercise. He also provides the best gym based exercise programming advice in Newcastle.
Qualifications:
Bachelor of Physiotherapy with Honours – The University of Newcastle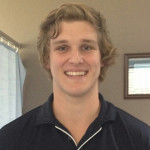 Ben Prangemeier is currently part time at NU Moves and studying medicine at The University of Newcastle. He loves football as his main sport and has played at NPL level for several years. He also regularly exercises in gym and knows the importance of strength and conditioning to prevent and manage sports injuries. He is an excellent physiotherapist with sports injuries and orthopaedic rehabilitation after surgery. He has been the physiotherapist for Edgeworth Football and University Football clubs in previous years. He is exceptionally caring and friendly and brings his own likeable personality to the NU Moves team.
Qualifications:
Bachelor of Physiotherapy – The University of Newcastle
Eugen Balaz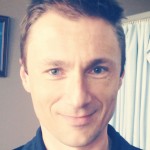 has been a part of the NU Moves team for over 10 years as an Exercise Physiologist. He specialises in providing an exercise plan for clients in a gym or home environment to improve their physical condition. He has many years experience with clients ranging from complex rehabilitation after work-related injuries to exercise programming for individual fitness.